Why FUN RIDE?
Fun Ride, established in the Kingdom of Saudi Arabia in 2019, is the pioneering company that introduced electric scooter sharing through smartphone applications. It is operated by a team of ambitious Saudi youth in alignment with the vision of the Kingdom of Saudi Arabia 2030.
The Fun Ride team owns expertise in the fields of technology, transportation, and logistics. With their comprehensive knowledge and experience, they are well-equipped to navigate the intricacies of these industries and deliver exceptional services to their customers. Leveraging their expertise, the Fun Ride team is able to optimize operations, enhance efficiency, and provide seamless experiences in the realm of transportation and logistics.
Our vision
To become the premier provider of eco-friendly micro-mobility transportation by leveraging the power of artificial intelligence and the Internet of Things
Our Mission
Building a healthy, safe and modern society. 
Easy of use
All electronic payment methods are available, just scan the bar code and enjoy driving.
Time-Saving
Access anywhere, anytime.
Lower costs
The best and easiest means of transportation at the lowest cost.
Safe to use
The safety of our customers   is our top priority, we have developed electric scooters to meet all the necessary safety requirements
Our Process
How to FUN RIDE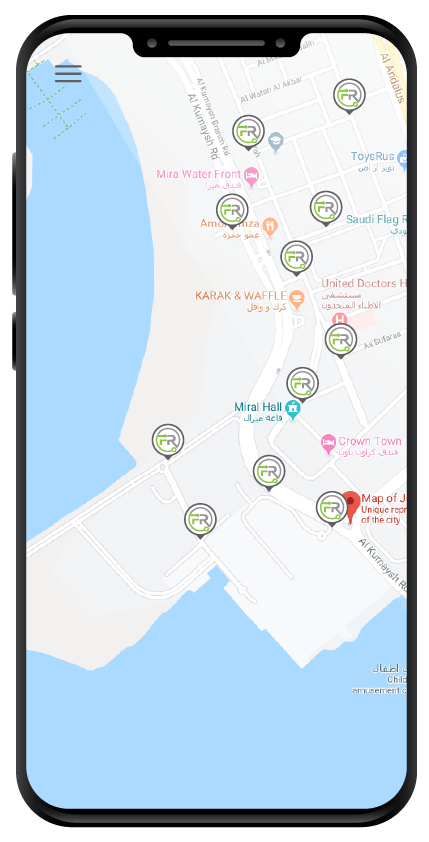 01.
Account Setup
Download The App and create account.
03.
Unlock
Ready? to start your ride, scan the QR code with your app.
02.
 Find
Use the map in the app to find your closest scooter.
04.
Navigate
Stay Safe and enjoy the fun ride.

Our Packages
know Your Package.
Average 60 minutes a day
425 minutes within 7 days
Average 120 minutes a day
3600 minutes within 30 days
Our Packages
Get in touch
Office Address
Jeddah, Saudi Business Center, First Floor, Office No. 106
Contact Info
+966540396382
Contact E-mail